Press Room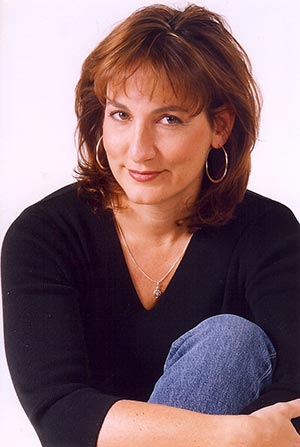 ---
To sign up for information on sales, contests, and free giveaways:
---
Karen Hawkins is represented by Nancy Yost of the Nancy Yost Literary Agency.
NYLA 121 West 27th St., Suite 1201 New York, New York 10001.
Phone: 212.239.2861
New York Times and USA Today bestselling author Karen Hawkins writes novels that have been praised as touching, witty, charming, and heartwarming. A native Southerner who grew up in the mountains of East Tennessee where storytelling is a way of life, Karen recently moved to frosty New England with her beloved husband and multiple foster dogs. Her highly acclaimed Dove Pond series is a nod to the thousands of books that opened doors to more adventures, places, and discoveries than she ever imagined possible.
---
To find out more about Karen, check in with her at:
Facebook.com/AuthorKarenHawkins
@KarenHawkinsAuthor on Instagram
and at her website, KarenHawkins.com.
---
Accolades for THE BOOK CHARMER, a LibraryReads Pick, a SIBA Okra Pick, and a Woman's World Book Club Pick, and A CUP OF SILVER LININGS, a SIBA Okra Pick, a Doubleday Book Club Literary Guild selection, and a Deep South Magazine Beach Read:
"Entrancing! Fans of Practical Magic and Garden Spells will love this book." —New York Times bestselling author Susan Andersen
"Hawkins has created a delightfully quirky town. . . . Reminiscent of Sarah Addison Allen, Abbi Waxman, and Fannie Flagg, this is a great summer read for those who love small Southern towns filled with magic." —Booklist
"This heartwarming story by Hawkins will delight fans of cozy romantic fiction with its quirky characters and charming small town." —Library Journal
"Take a sleepy Southern town known for its barbecue, two fiercely independent women, and a truly magical friendship, and you have the elements of Karen Hawkins's latest novel."
—The Augusta Chronicle
"I didn't ever want it to end!"—Maddie Dawson, bestselling author of Matchmaking for Beginners
"A tale of friendship and family and love in all its forms, of taking chances and starting over, of opening your heart and finding who you were always meant to be. Toss in a touch of magic, and prepare to be enchanted." —New York Times and USA Today bestselling author Mariah Stewart
"Brimming with enchanting charm . . . A heartwarming and mesmerizing testament to the power of a good book." —Woman's World
"Set in a small Southern town filled with both extraordinary and ordinary magic, this novel sparkles with quirky, endearing characters, dialogue, and setting. Fans of women's fiction will love this some- times whimsical, often insightful, always absorbing story." —Shelf Awareness